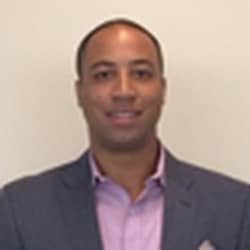 Justin Barton
Senior Director of Digital Insights & Editorial Growth
Viacom
Justin Barton is the Senior Director of Digital Insights & Editorial Growth for Viacom's Always On initiative, supporting MTV News, Vh1 and Logo's editorial properties. His team oversees all aspects of online measurement and performance analysis, encompassing a multitude of online platforms and solutions. Prior to Viacom, Justin was the Head of US Analytics for DailyMail North America. He was also was Sr. Manager of Analytics at Visual IQ, a marketing attribution company and Manager of Marketing Analytics at
EMS Transaction Network
. He holds a BBA from Hofstra University and an MBA from Long Island University.
Michelle Bellettiere
Senior Manager of Digital Analytics
NPR
Michelle Bellettiere is the Senior Manager of Digital Analytics at NPR Digital Services and works closely with stations to help them use available analytics tools to guide their digital strategy.
Over the past 3 years she has worked to create a station focused analytics service for NPR and guide the development of a custom dashboard and tag management system to supports over 200 stations.
In her previous roles, she has worked for various e-commerce and content sites and has over a decade of experience in digital analytics.
Christian Borgonia
Lead Account Executive, Performance Analytics
Bloomberg Media Group
Christian Borgonia is the lead account executive for digital performance analytics at Bloomberg Media. He specializes in cross-platform advertising metric analysis, data narration, and brand-partnership strategies. Addtionally, Christian works closely with Bloomberg's web analytics team to build a hollistic view and understanding of Bloomberg's unique audience, and how best to reach them. As the lead performance analyst, Christian is brought in to consult, evaluate, and optimize advertising campaigns from around the globe on Bloomberg.com, BloombergPolitics.com and mobile/tablet extensions. He joined Bloomberg in 2010 as part of the original west cost team, then created this analytics role since 2013.
Garrison Cummings
Business Intelligence Manager
Green Bay Packers
Garrison Cummings is the Business Intelligence Manager for the Green Bay Packers. His main duties include developing and measuring the Packers' media strategy across all of the team's digital platforms, actualizing strategic initiatives, managing key personnel that produce the video, photo, web and mobile initiatives for the club, consistently generating new ideas and being a gatekeeper between UX and sponsors.
When not immersed in the team's digital and social world, Garrison enjoys hanging out with my family, watching either Game of Thrones or Disney movies, listening to old school rap, occasionally making a few win bets on horse racing and ensuring that Starbucks delivers on their brand promise…daily.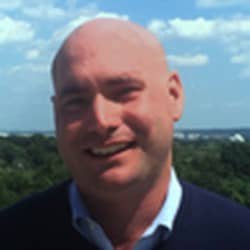 Jeff Daker
Director of Campaigns
POLITICO
Jeff Daker is the Director of Programmatic and Campaigns at POLITCO. Jeff joined the team in April of 2014, bringing his expertise in online advertising, digital marketing, audience management and political campaigns to the team at POLITICO. His responsibilities at POLITICO include overseeing audience management and integration, campaign and onsite research, data insights, programmatic implementation and activation, as well as managing their managing their political campaign accounts.
Prior to joining Politico, Jeff was the Director of Online Advertising at Targeted Victory where he established, organized and managed Targeted Victory's Online Advertising Department. In this capacity, Jeff oversaw all search engine marketing, social media advertising, online audience building, programmatic buying and behavioral advertising, as well as the implementation, budgeting, optimization and reporting for all online advertising campaigns. This consisted of over $130 million in advertising spends, over 12,000 campaigns and included the management of all online advertising during the Romney for President Campaign.
Prior to joining Targeted Victory, Jeff served as both a Targeting and Election Analyst in the Strategy Division of the Republican National Committee. In this role, Jeff developed and executed national targeting plans for voter persuasion and voter turnout programs, tracked and analyzed election results and voter registration trends, interpreted micro-targeting data and trends in absentee/early voting, and served as the Strategy Division's liaison for 16 states in the RNC's Western and Mountain field regions.
Beyond Targeted Victory, the Romney for President Campaign and the RNC, Jeff also has extensive political experience serving as a campaign manager for a congressional race, a state Political Director on a presidential campaign and for a state party, as well as fieldwork on both a presidential primary race and a governor campaign. Jeff also had the honor to serve as a political appointee under the George W. Bush Administration as the Special Assistant to the Secretary of Interior at the U.S. Department of Interior and a Desk Coordinator in the Office of Political Affairs at the White House.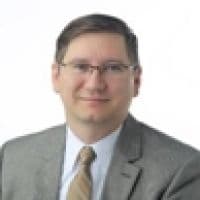 Joseph Gordon
Director of Research
The San Diego Union-Tribune
Joseph Gordon, Newspaper Assn. of America and International Newsmedia Marketing Assn. award-winning researcher and popular speaker, has spent the past 12 years leading prominent newspapers to greater profitability through marketing analytics, research and optimization. He is currently director of research for U-T San Diego, one of the top 25 daily newspapers by circulation. Gordon's data analytics initiatives are enabling the publisher to meet its aggressive goals of increasing revenue 15% year over year – in sharp contrast to most local, daily news outlets. Previously, he held management positions at The Portland Oregonian and The Sacramento Bee and marketing positions at ADVO (now Valassis) and Johnson & Johnson. His efforts have garnered Best in Show awards from the NAA and INMA, as well as multiple accolades from ACME.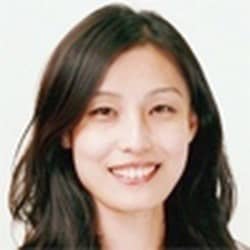 Sylvia Ho
Director, Planning and Analytics
The Weather Channel
Sylvia Ho is the director of planning and analytics with The Weather Company. She joined the firm as a manager of cross platform solutions in 2013 and opened the door to the ever-evolving media industry. It wasn't very long ago but Sylvia has been helping the company's Ad Sales team improve visibility/efficiency and gain intelligence in multiple areas – performance scoring and reviews, market benchmark automation, dimension and metric definitions for digital business reporting, programmatic revenue data integration, and so on. Her latest endeavor is eCPM intelligence model.
Sylvia has always been working in analytics throughout her career – started out as a Data Mining consultant in banking and financial services, and then moved on to monitoring clearing and settlement risks for the Taiwanese stock market. Before joining The Weather Company, Sylvia was an analytics consultant with A.T. Kearney working on optimizing category profits for the second largest retailer in North America. Sylvia holds an MS degree in Statistics from National Chengchi University in Taipei, Taiwan and an MBA degree from Tepper School of Business at CMU in Pittsburgh, PA.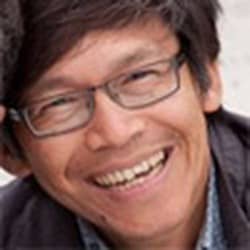 Daniel Limawan
Western Research Manager
Shaw Media Canada
Daniel has been with Shaw Media since 1995 managing qualitative research for all Global local stations from Manitoba to British Columbia. His main interest is in TV viewing behavior and how it helps shape opinion. Being a news junkie he works closely with newsroom in understanding news viewership. Before joining Shaw Media he taught an International Business class at Simon Fraser University/Capilano College joint business program. He has a Master Degree in Politics from University Washington, Seattle. He was involved in a study of TV coverage of the Olympics.

Amy Sample
Senior Director, Digital Analytics
Public Broadcasting Service
Amy Sample has been analyzing digital consumer behavior for more than 15 years. She specializes in bringing together web analytics, primary research data, and competitive analysis to identify new business opportunities. As Director of Web Analytics at PBS, she manages digital analytics and research initiatives for PBS.org, PBSKIDS.org, PBS mobile apps, and over 200 program sites. Prior to joining PBS in 2007, she was responsible for primary research and audience analysis at AOL. She is a frequent speaker at industry conferences, webinars, and public media national meetings. She is a member of the WAA's Media Special Interest Group. Amy holds an MBA from Georgetown University.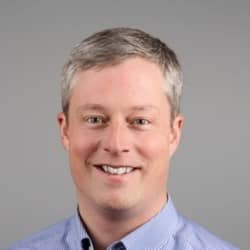 Todd Schauman
Manager, Digital Analytics
The Christian Science Monitor
Todd Schauman manages analytics insight distribution for the Christian Science Monitor, an independent international news organization that delivers thoughtful, global coverage. CSMonitor.com looks to inspire people to think about what they've read long after they've left the page. To share what they've learned with others. And to do something that makes a difference. Todd is responsible for analytics, the testing program, and the mobile strategy at the Monitor where he strives to enable the Monitor staff to utilize data to help with decision making. Prior to joining the Monitor, Todd was a Senior Analyst in web analytics at L.L.Bean in Freeport, Maine.